How to Attract and Retain Talent with Great Benefits: A Complete Guide
In today's ultra-competitive job market, the battle to attract and retain top-tier talent goes far beyond just offering an attractive salary. Comprehensive employee benefits have become a key differentiator for businesses worldwide. Savvy organizations realize the vast potential that lies within curating an appealing benefits package – one that not only pulls in the best talent, but also encourages them to stay. In this comprehensive guide, we'll dive into how a well-designed employee benefits program can give your business an unrivaled edge. Buckle up, as we unveil the secrets to creating a standout benefits package that will have high-quality talent knocking on your door!
Offering competitive benefits packages, such as health coverage and flexible work arrangements, can help attract and retain top talent. Investing in employee wellness programs, career development opportunities, and a positive workplace culture can also contribute to increased employee satisfaction and retention rates. Employers who prioritize these factors may be able to establish themselves as desirable workplace destinations for high-quality job candidates.
Identifying Attractive Benefits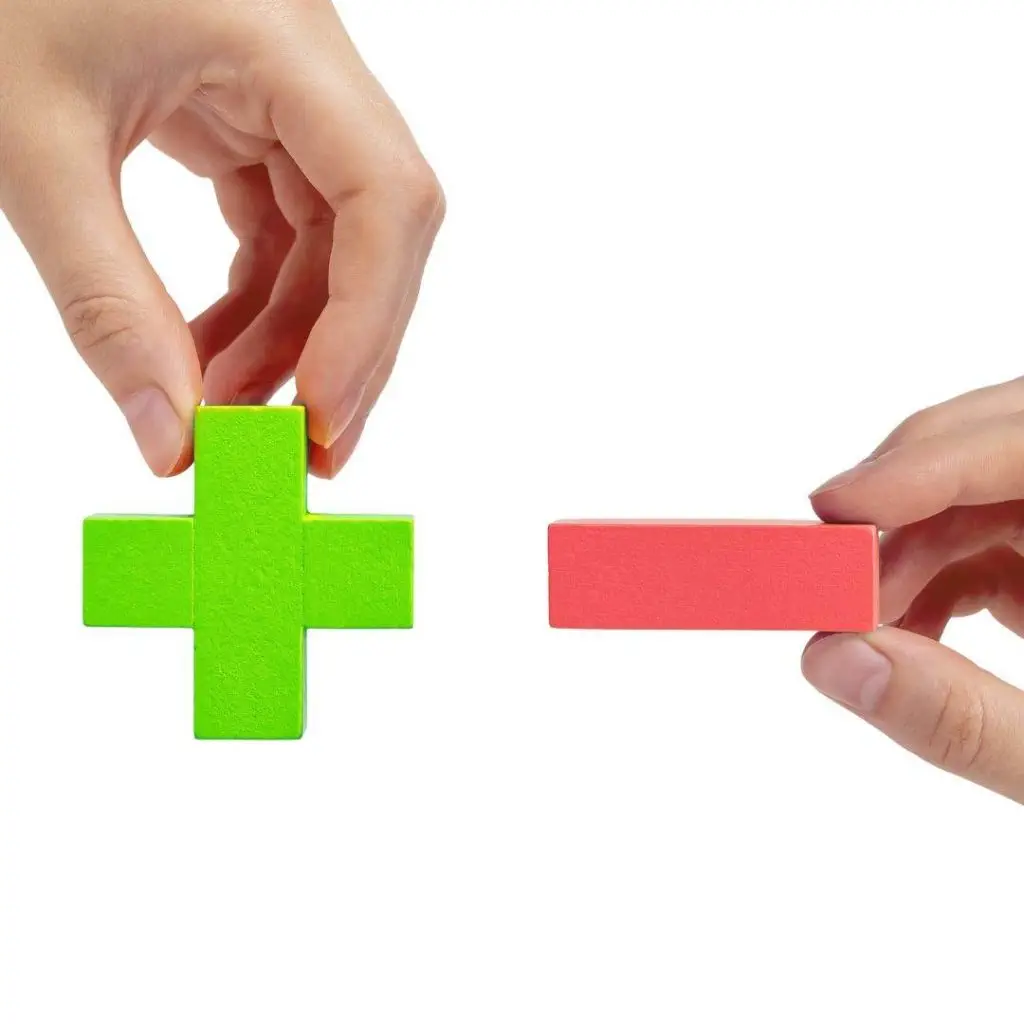 In today's competitive job market, attracting and retaining top talent requires more than just offering a paycheck. To create a compelling employee benefits package, it is essential to identify the most attractive benefits that will resonate with potential candidates and keep current employees engaged. By understanding what matters to employees and aligning benefits with their needs and aspirations, employers can gain a strategic advantage in talent acquisition and retention.
The first step in identifying attractive benefits is to understand the demographics and preferences of your workforce. Each organization has a unique employee base with diverse backgrounds, ages, and life stages. Conducting surveys or having open conversations with employees can provide valuable insights into the benefits they value most. For example, younger employees may prioritize career growth opportunities and work-life balance, while more established professionals might value healthcare coverage. Another crucial aspect to consider is staying abreast of industry trends and keeping an eye on what competitors are offering.
Researching benchmark data and conducting competitive analysis can help you identify popular benefits within your industry. This information will enable you to make informed decisions when designing your benefits package to ensure it remains competitive in attracting top talent. Let's say you run a tech startup in a highly competitive market. You notice that companies similar to yours are offering flexible work schedules, remote work options, and professional development opportunities through tuition reimbursement programs or access to online courses. By tapping into these trends, you can design attractive benefits that cater to the needs and desires of potential hires who value flexibility and continuous learning.
Once you have gathered insights from your employee base and analyzed industry trends, it's time to evaluate your budgetary constraints and determine which benefits are feasible for your organization. Consider the cost implications of each benefit option and weigh them against their potential impact on employee satisfaction and productivity.
Now that we have identified the importance of identifying attractive benefits, let's focus on one specific benefit that plays a crucial role in attracting and retaining talent: competitive salary and incentives.
According to the Society for Human Resources Management (SHRM), 92% of employees indicated in a 2022 survey that benefits are either very important or somewhat important to their job satisfaction.
A LinkedIn study from 2023 reveals that nearly 77% of professionals consider comprehensive employee benefits as a crucial factor when choosing a job.
The Zurich Employee Benefits Network reports in 2023, companies that offer extensive employee benefit programs witness an average reduction of turnover rate by up to 35%.
In today's job market, creating a competitive employee benefits package starts with understanding the demographics and preferences of your workforce. This can be achieved through surveys or open conversations with employees to identify the most attractive benefits. Additionally, staying up to date on industry trends and benchmark data helps ensure that your benefits package remains competitive. It's essential to evaluate budgetary constraints when selecting benefits and weigh the cost implications against their potential impact on employee satisfaction and productivity. Competitive salary and incentives are also crucial for attracting and retaining top talent.
Competitive Salary and Incentives Can Help You Attract And Retain Talent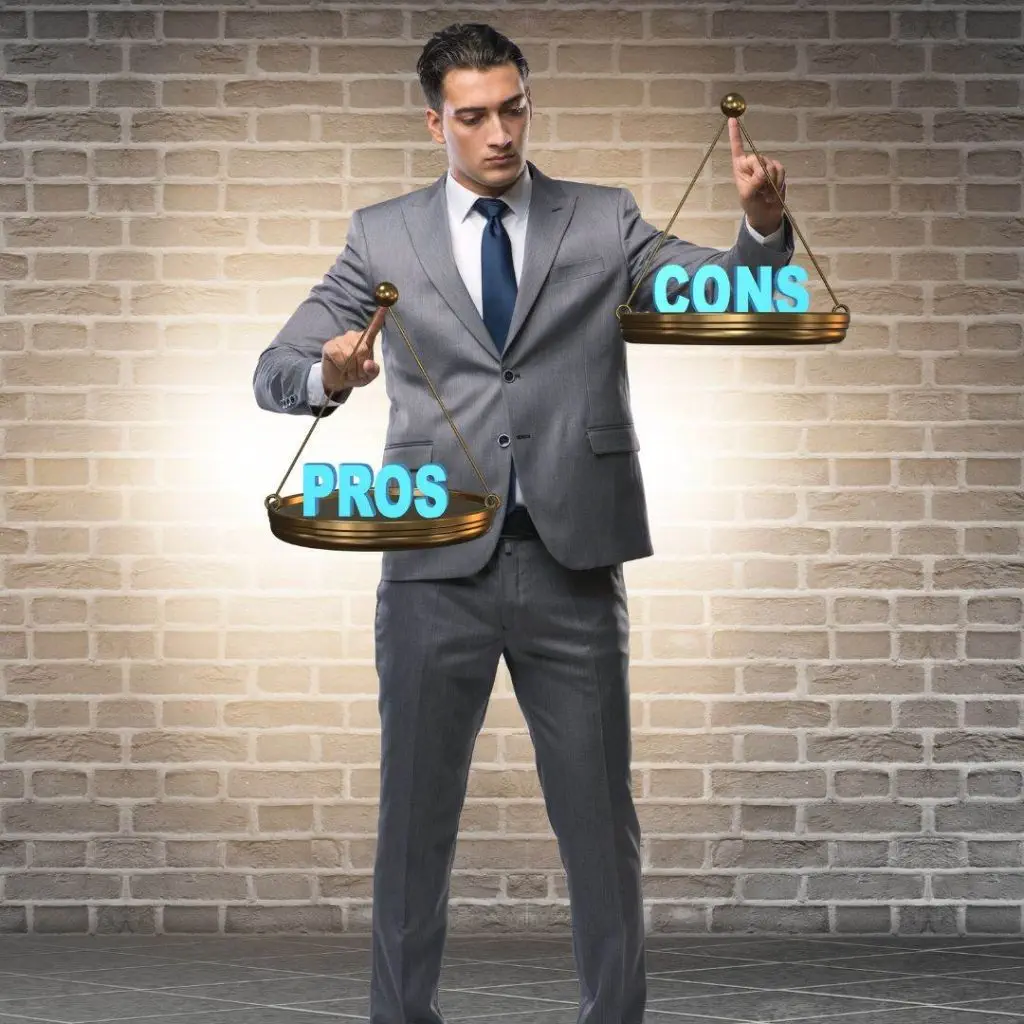 A competitive salary is the foundation of any attractive benefits package. Offering a salary that aligns with industry standards and reflects the skills and experience of your employees is crucial for attracting and retaining top talent. A well-compensated workforce not only feels valued but also has increased motivation to perform at their best.
When determining a competitive salary, conducting market research is essential. Gather data on the average salaries for similar roles within your industry and geographic location. Websites like Glassdoor or professional salary surveys can provide valuable insights into current market rates. By benchmarking your salaries against industry standards, you can ensure that your offers are attractive to potential candidates.
In addition to a competitive base salary, incentives such as bonuses and performance-based rewards can further enhance employee satisfaction and productivity. These incentives provide employees with tangible recognition for their hard work and align their efforts with organizational goals. Performance-based incentives also create an environment of healthy competition among employees, fostering a culture of continuous improvement.
For instance, imagine you operate a sales-oriented business, where meeting specific targets drives revenue growth. Designing incentive programs that offer bonuses based on sales achievements not only motivates employees to exceed expectations but also strengthens their commitment to the success of the company. Consequently, employees who consistently meet or exceed their targets stand to earn additional income beyond their base salary, making their compensation highly attractive.
By ensuring you have identified attractive benefits tailored to your workforce's needs and aspirations while offering a competitive salary and incentives, you create a comprehensive employee benefits package that positions your organization as an employer of choice.
But there are additional factors to consider when crafting an appealing benefits package, which we will explore in the following sections.
Clear Career Growth Opportunities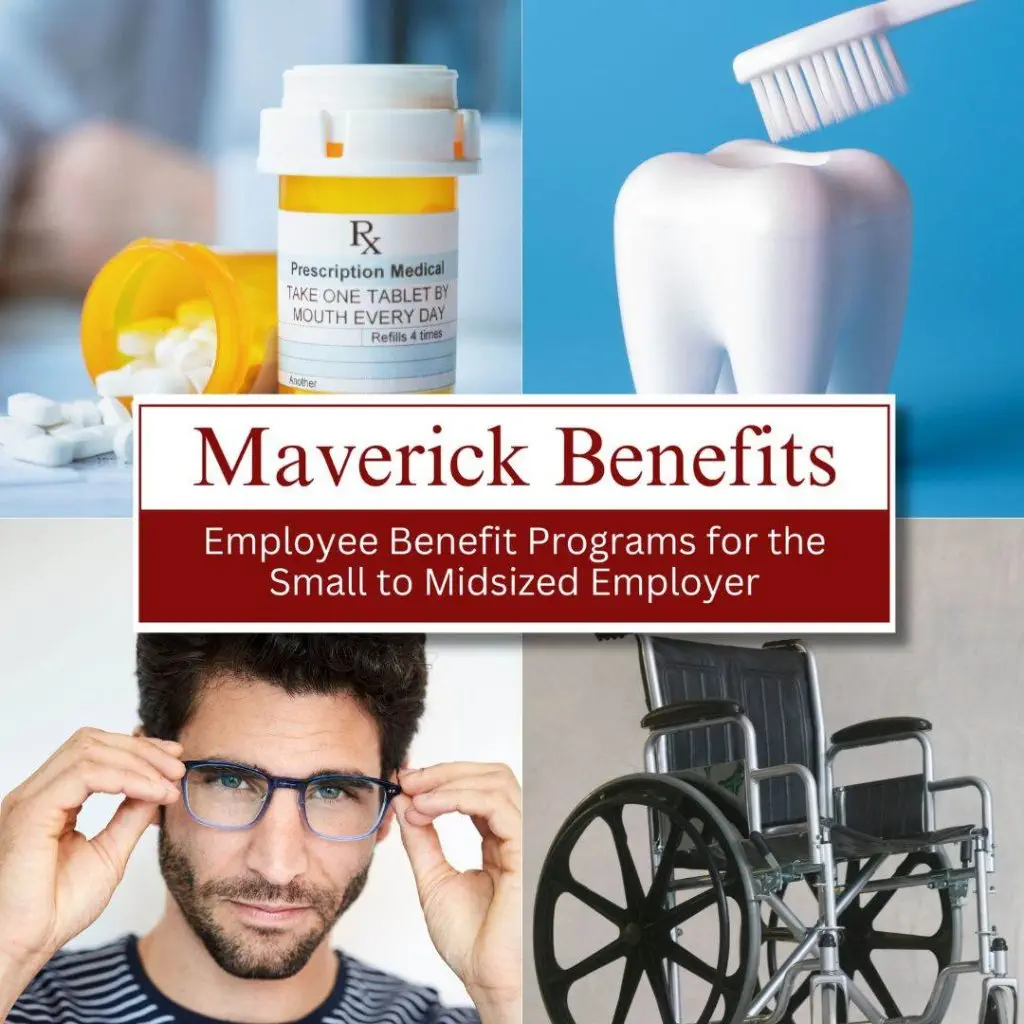 In today's competitive job market, attracting and retaining top talent requires more than just offering a competitive salary. Employees are increasingly seeking organizations that provide clear career growth opportunities. These opportunities allow individuals to envision a future within the company, where they can progress professionally and realize their long-term goals.
When it comes to providing clear career growth opportunities, organizations should focus on a few key aspects. First and foremost, they need to establish a transparent and well-defined career development framework. This framework should outline the various career paths available within the organization, along with the skills and qualifications required to move up the ladder. By clearly communicating these pathways, employees can gain a sense of direction and purpose in their professional journey.
Let's consider an example: Sarah joined a marketing firm as an entry-level digital marketer, but her ambition is to become the head of the department one day. However, she was unsure how she could progress within the organization and if there were any promotional opportunities available. When the company implemented a transparent career development framework, Sarah was able to see the steps she needed to take, such as gaining experience in specific areas and completing certain certifications. This newfound clarity motivated Sarah to work diligently towards her goals, knowing that her efforts would be recognized and rewarded within the organization.
Next, organizations should provide ongoing training and development programs. These programs give employees the chance to enhance their skills, acquire new knowledge, and stay up-to-date with industry trends. By investing in their professional growth, employees feel valued and motivated to stay committed to their current employer.
Now that we understand the importance of providing clear career growth opportunities, let's explore another crucial aspect of attracting and retaining talent – retention through benefits.
Retention Through Benefits
While a competitive salary is undoubtedly important when it comes to attracting talent, employee benefits play a vital role in retaining top performers. Offering attractive benefits packages not only demonstrates that the organization values its employees' well-being but also serves as a powerful tool for retention.
Furthermore, organizations who want to attract and retain talent can consider offering additional wellness programs to promote healthy lifestyles among their workforce. These may include subsidized gym memberships, mental health support services, nutrition counselling, and flexible work arrangements to accommodate personal wellness needs. Such holistic wellness initiatives not only enhance employee satisfaction but also contribute to higher productivity levels and lower absenteeism rates.
In today's competitive talent landscape, organizations must recognize that attracting and retaining top performers requires comprehensive strategies that go beyond monetary compensation. Providing clear career growth opportunities and establishing enticing benefits packages are two key pillars in this endeavour.
Quality Health and Dental Coverage
Attracting and retaining top talent requires offering comprehensive and quality health coverage. In today's competitive job market, candidates prioritize benefits packages that include robust healthcare options. Providing employees with access to high-quality health coverage ensures their well-being and demonstrates a commitment to their overall health.
A good healt plan should cover a wide range of medical services, hospital stays, prescription drugs, preventive care, and mental health services. It is important to consider the specific needs of your workforce and offer different plan options to accommodate varied preferences or requirements.
Moreover, staying up-to-date with industry trends is crucial for securing the best health coverage possible. Keep an eye out for emerging trends such as telemedicine options or wellness programs that promote employee wellness and prevention. These additions show innovation and go beyond the basic coverage expected by employees.
By prioritizing quality health coverage that meets the diverse needs of your workforce while staying informed about industry trends, you can attract and retain top talent by providing them with peace of mind regarding their healthcare needs.
Implementing Employer-Sponsored ProgramsImplementing employer-sponsored programs is a crucial step in attracting and retaining top talent. These programs not only demonstrate your commitment to employee well-being but also contribute to a positive work culture and increased productivity. When designing and implementing these programs, there are several key considerations to keep in mind.
Firstly, it's essential to understand the needs and preferences of your employees. Conduct surveys or hold focus groups to gather feedback regarding the types of benefits they value most. This will help you tailor your offerings to meet their specific needs, enhancing their satisfaction and engagement.
For example, if your workforce consists mainly of young professionals with families, offering flexible work schedules and childcare assistance could be highly appealing. On the other hand, if your employees prioritize career growth and development, consider investing in training programs or tuition reimbursement.
Next, ensure that the benefits provided align with your overall business goals and company values. Offering benefits that resonate with your employees' personal values creates a sense of purpose and strengthens their commitment to the organization. For instance, if environmental sustainability is important to your company, consider providing eco-friendly incentives such as commuter subsidies for public transportation or organizing volunteer days focused on environmental initiatives.
Furthermore, effective communication plays a vital role in the successful implementation of employer-sponsored programs. It's not enough to simply have great benefits; you need to effectively communicate their value to your employees. Clearly articulate the purpose and advantages of each program, ensuring that all employees have access to comprehensive information. Utilize various communication channels such as emails, newsletters, intranets, and regular employee meetings to share updates and answer any questions.
Now that we've discussed the importance of implementing employer-sponsored programs let's explore another key aspect of attracting and retaining talent – wellness initiatives.
Wellness Initiatives
In today's fast-paced work environment, prioritizing employee well-being has become more significant than ever before. Wellness initiatives can help create a healthier and more engaged workforce by addressing physical, mental, and emotional well-being. When crafting wellness initiatives, consider the following strategies to maximize their impact.
One effective approach is to promote a healthy lifestyle through programs that encourage exercise and nutrition. Provide gym memberships or fitness classes at discounted rates to employees. Consider implementing lunch-and-learn sessions on topics like nutrition or stress management. Encourage employees to take regular breaks and engage in physical activities during work hours. Small steps towards a healthier lifestyle can lead to significant improvements in overall well-being.
For instance, you might organize "step challenges" where employees track their daily steps using wearable devices and compete for prizes. This not only boosts physical activity but also fosters a sense of camaraderie among colleagues.
In addition to physical health, it's crucial to address mental and emotional well-being. Offer access to counselling services or employee assistance programs (EAPs) that provide support for personal issues or work-related stress. Promote mindfulness and relaxation techniques such as meditation sessions or dedicated quiet spaces where employees can unwind.
Furthermore, fostering work-life balance is essential for employee well-being. Encourage flexible working arrangements, such as remote work or flexible hours, that allow employees to manage personal commitments effectively. By promoting work-life balance, employees feel valued and supported, leading to increased job satisfaction and loyalty.
Remember that wellness initiatives should be inclusive and accessible to all employees. Consider any diversity and inclusion aspects when designing programs so that they meet the needs of a diverse workforce.
Aligning Benefits to Company Values Helps Attract and Retain Talent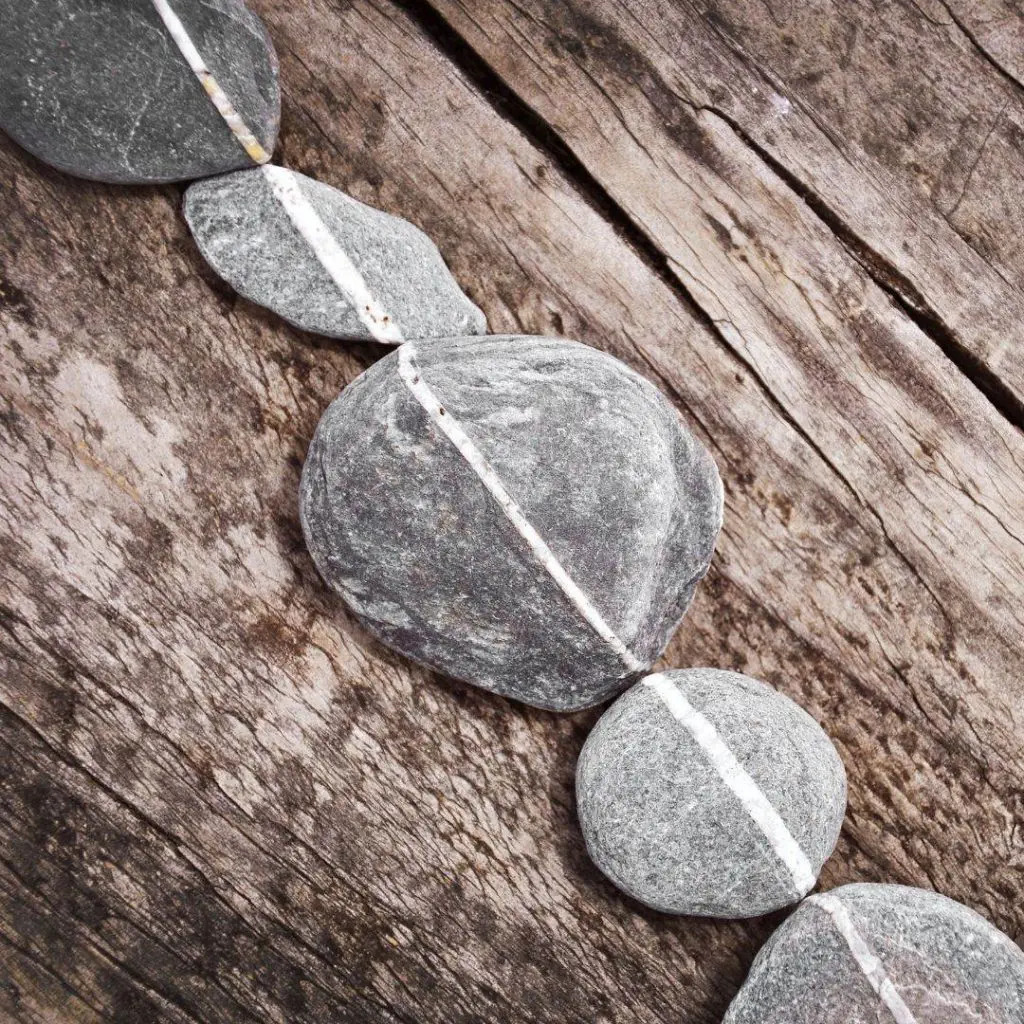 When it comes to attracting and retaining top talent, aligning the benefits offered by your company with its core values is vital. Employees are not just looking for a paycheck; they want to work for organizations that share their beliefs and principles. By ensuring that your benefits package reflects your company's values, you create a sense of coherence and authenticity that can have a significant impact on employee satisfaction and engagement.
For example, if one of your company's core values is work-life balance, offering flexible working hours or remote work options as part of your benefits package demonstrates your commitment to this value. This allows employees to better manage their personal and professional lives, leading to increased job satisfaction and productivity.
Another way to align benefits with company values is through initiatives that promote diversity and inclusion. If diversity is a core value for your organization, you can offer benefits such as inclusive healthcare coverage for all employees regardless of gender identity or sexual orientation. This sends a powerful message that your company is committed to creating an inclusive environment where everyone feels valued and supported.
Moreover, if community involvement and social responsibility are important values for your company, consider offering paid volunteer time off or organizing company-wide volunteering events. These initiatives demonstrate your commitment to giving back to society while also fostering a sense of pride among employees who share these values.
Some might argue that aligning benefits with company values might restrict options or limit the range of benefits available. However, it is crucial to remember that not all benefits need to directly mirror each value. The goal is to ensure that there is overall alignment between the organizational mission and the benefits provided.
By aligning benefits to company values, you create a more cohesive and purpose-driven work environment. Employees who feel connected to the values of the organization are more likely to be engaged, loyal, and motivated. It also helps attract candidates who have similar values and are more likely to thrive within the company culture.
Now that we have discussed the importance of aligning benefits to company values, let's explore how benefits can be used to strengthen workplace culture.
Strengthening Workplace Culture with Benefits
Workplace culture plays a crucial role in the success of any organization. It encompasses shared values, behaviours, and attitudes that define the work environment and shape employee experiences. One powerful way to strengthen workplace culture is by leveraging benefits strategically.
For instance, offering professional development opportunities as part of your benefits package can foster a learning culture where employees feel supported in their growth and development. This could include funding for training courses, conferences, or certifications that align with employee career goals. By investing in employees' professional growth, you signal that their development is valued, which contributes to a positive and supportive workplace culture.
Another approach could be to provide benefits that promote work-life integration. For example, offering wellness programs or onsite fitness facilities encourages a healthy lifestyle and work-life balance. This not only boosts the physical and mental well-being of employees but also creates a sense of camaraderie and shared commitment to leading balanced lives.
Think of it like planting seeds. When you provide benefits that align with your desired workplace culture, you create an environment where those values can flourish and grow.
Furthermore, consider fostering a sense of appreciation and recognition through benefits. Implementing employee recognition programs or providing rewards for outstanding performance can reinforce positive behaviours aligned with your desired culture. This cultivates a sense of camaraderie and motivation among employees, enhancing overall workplace satisfaction.
Strengthening workplace culture through benefits requires thoughtful planning and consideration. It involves understanding your company's unique values and identifying how benefits can support and reinforce those values.
Open Communication and Feedback Channels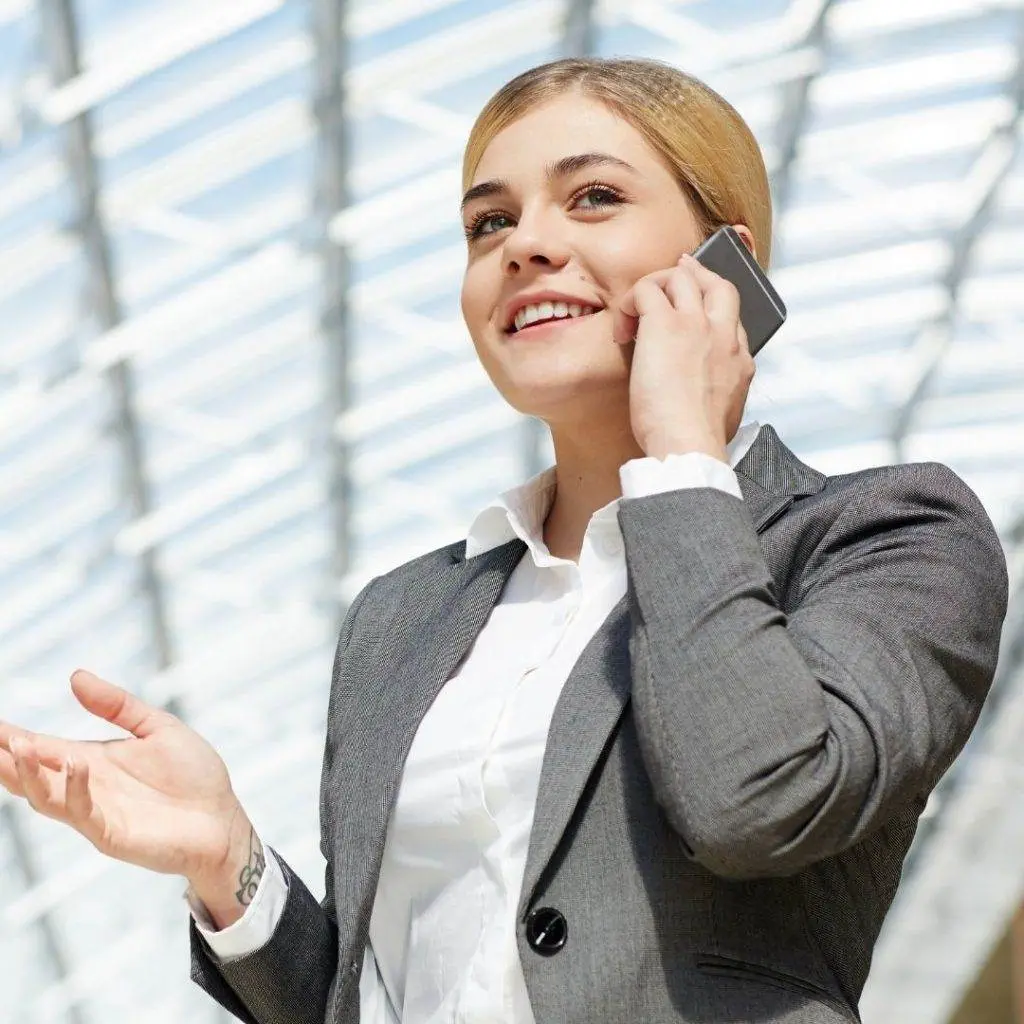 One of the key elements in attracting and retaining top talent is creating an environment of open communication and feedback. When employees feel heard and valued, they are more likely to be engaged and committed to their work. This can be achieved through various channels that foster communication and provide opportunities for feedback.
For instance, regular team meetings can serve as a platform for open discussions, where employees have the chance to share their thoughts, ideas, and concerns. These meetings not only facilitate the exchange of information but also create a sense of belonging and teamwork within the organization. It is essential for leaders to actively listen to their employees during these sessions, ensuring that everyone's voice is heard and respected.
Additionally, having an online platform or intranet where employees can share suggestions and feedback anonymously can further promote open communication. This provides an avenue for individuals who may be hesitant to speak up in person or those who wish to provide feedback privately. Anonymity can foster honesty and encourage employees to share their genuine thoughts without fear of repercussions.
Some companies go beyond anonymous suggestions by implementing formalized feedback processes such as regular performance reviews or engagement surveys. These tools allow employees to express their opinions on various aspects of their job satisfaction, including benefits programs. The collected data can then inform decision-making processes and help employers tailor their benefits offerings to better meet the needs of their workforce.
Furthermore, leaders should not only encourage open communication but also actively seek feedback from their employees. By soliciting input on work-related matters, organizational policies, or proposed changes, leaders demonstrate that they value employee perspectives and are committed to continuous improvement.
Think of it like a restaurant that frequently asks its customers for feedback on their dining experience. By taking the time to listen and make improvements based on customer suggestions, the restaurant shows that it values its patrons and is dedicated to providing a satisfactory experience.
Open communication and feedback channels not only foster transparency but also create an atmosphere of trust between employees and management. When individuals feel comfortable sharing their thoughts and ideas, they are more likely to be engaged, satisfied, and motivated in their work. It also helps identify potential issues or challenges early on, allowing for timely interventions or adjustments.
In conclusion, establishing open communication and feedback channels within an organization is vital for attracting and retaining top talent. By creating an environment where employees' voices are heard, valued, and acted upon, companies can enhance employee engagement, satisfaction, and ultimately build a thriving workforce.
FREQUENTLY ASKED QUESTIONS ABOUT HOW EMPLOYEE BENEFITS PROGRAMS CAN HELP YOU ATTRACT AND RETAIN GREAT TALENT

How can offering unique benefits set a company apart from competitors?

Offering unique benefits can set a company apart from competitors by showcasing its commitment to employee well-being and attracting top talent. In a survey conducted by Glassdoor, 57% of employees considered benefits and perks among their top considerations before accepting a job offer. By offering innovative benefits like flexible work hours, remote work options, on-site professional development opportunities, or personalized wellness programs, companies can create a positive company culture and differentiate themselves as an employer of choice.

How do you measure the success of offering great benefits in terms of employee retention?

The success of offering great benefits in terms of employee retention can be measured through various indicators. Firstly, low turnover rates indicate that employees are satisfied and motivated to stay with the company. Additionally, conducting regular employee satisfaction surveys helps gauge the impact of benefits on retention. Lastly, tracking referrals from current employees demonstrates their confidence in the company and its benefits package. According to a study conducted by Glassdoor, 57% of job seekers consider benefits amongst their top considerations when evaluating job offers, highlighting the importance of great benefits in retaining talent.

What are some cost-effective ways for smaller companies to provide competitive benefits packages?

Offering flexible work schedules and remote work options can be a cost-effective way for smaller companies to provide competitive benefits packages. According to a survey conducted by the Society for Human Resource Management (SHRM), 69% of employees consider flexible work arrangements as a top priority when choosing an employer. Additionally, implementing wellness programs or partnering with local gyms or fitness centers can promote employee well-being without requiring significant financial investments. Studies have shown that wellness programs can lead to higher levels of employee satisfaction and engagement, as well as reduced healthcare costs.

What factors determine whether or not an employee values a company's benefits package?

Several factors determine whether or not an employee values a company's benefits package. These include the comprehensiveness of the package, the alignment of benefits with individual needs, perceived value of the benefits, and how well they are communicated. According to a survey conducted by Glassdoor in 2022, 57% of employees stated that health coverage is the most important benefit for them, followed by retirement plans (22%) and paid time off (13%). Additionally, a study by Mercer found that employees are more likely to value benefits that promote work-life balance and support their physical and mental well-being.

What types of benefits are most appealing to potential candidates?

While the specific benefits that candidates find most appealing may vary depending on individual preferences, some commonly sought-after benefits include flexible work schedules, comprehensive health coverage, and opportunities for professional development and growth. According to a survey by Glassdoor, 57% of job seekers prioritize benefits more than salary when considering a job offer, emphasizing the significance of robust benefit packages in attracting top talent.

What does the Government Of Canada Say The Employer is Obligated to do for employees?